Naruto with Rasenshuriken Funko Pop Exclusive Launches Today
The Naruto Uzumaki with Rasenshuriken Funko Pop drops today as a Funko Shop exclusive.
Each product has been independently selected by our editorial team. We may receive commissions from some links to products on this page. Promotions are subject to availability and retailer terms.
Funko has been updating their Naruto: Shippuden lineup at a rapid pace in recent weeks, and that trend continues with the debut of the glow-in-the-dark Naruto with Rasenshuriken Funko Pop figure, which is an exclusive that's set to launch at 9:30am PT / 12:30pm PT today, August 7th right here at the Funko Shop. Naruto's Rasenshuriken is a powerful, self-made jutsu that damages enemies on a cellular level.
Note that the Naruto Rasenshuriken Pop figure was unveiled alongside the glow-in-the-dark Sasuke Uchiha (Amaterasu) Pop figure exclusive during one of Funko's recent Wednesday drop events. That Pop is also a Funko Shop exclusive that has yet to launch, but you can sign up for notifications right here.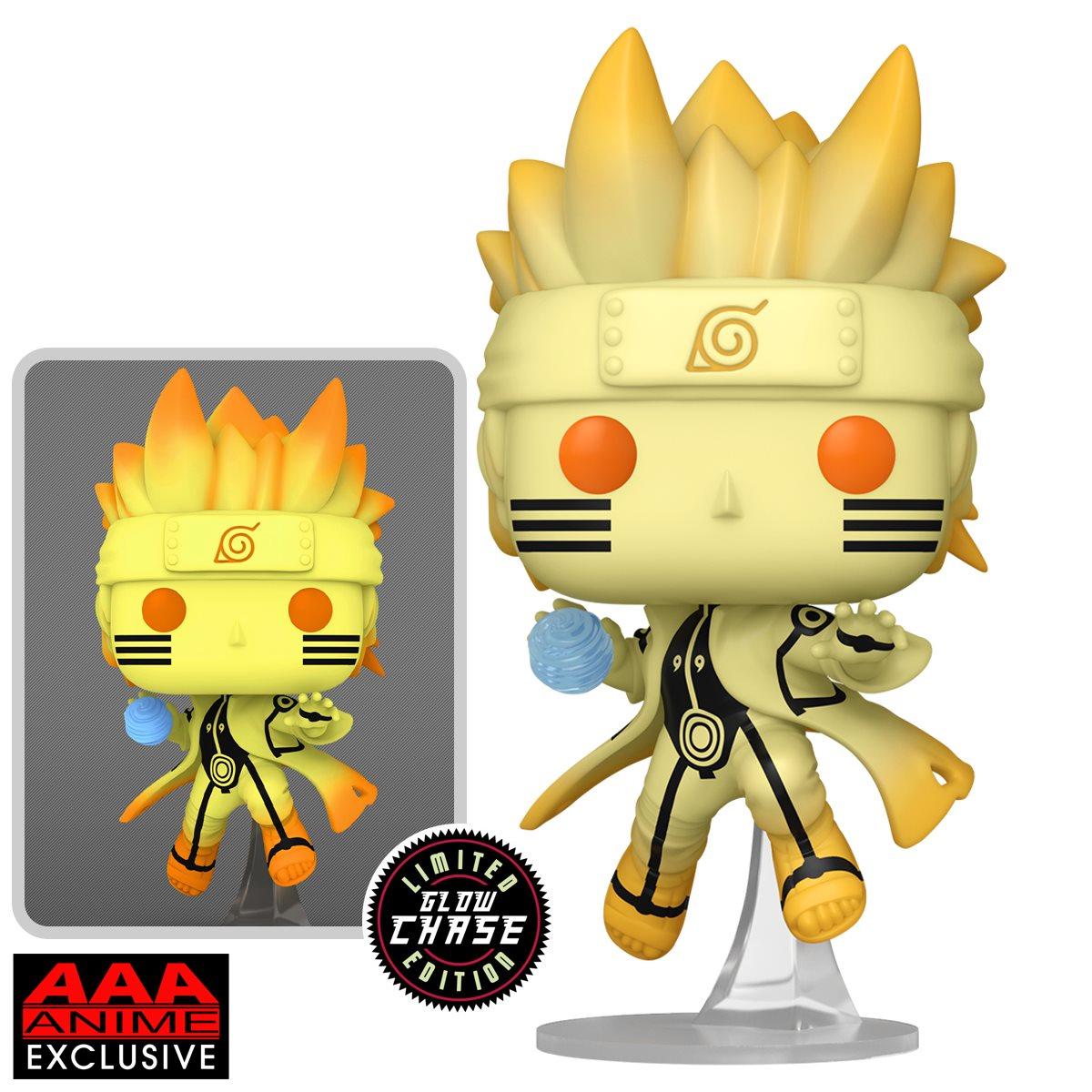 Another recent Naruto Funko Pop exclusive release is this Naruto (Kurama Link Mode) figure which includes a chance at a glow-in-the-dark Chase. It's a coveted AAA Anime exclusive that you can pre-order here at Entertainment Earth while it lasts. It follows just days after the launch of the Hinata Hyuga with Twin Lion Fists exclusive (with glow Chase), which is also an Entertainment Earth exclusive.
These exclusive Naruto Funko Pops come after a wave that included super-sized Kisame Hoshigaki and Zetsu Pops, a Naruto vs. Pain Pop Moment, and standard Pops of Deidara, Orochimaru, and Sasuke. Pre-orders for these Pops can be found via the links below.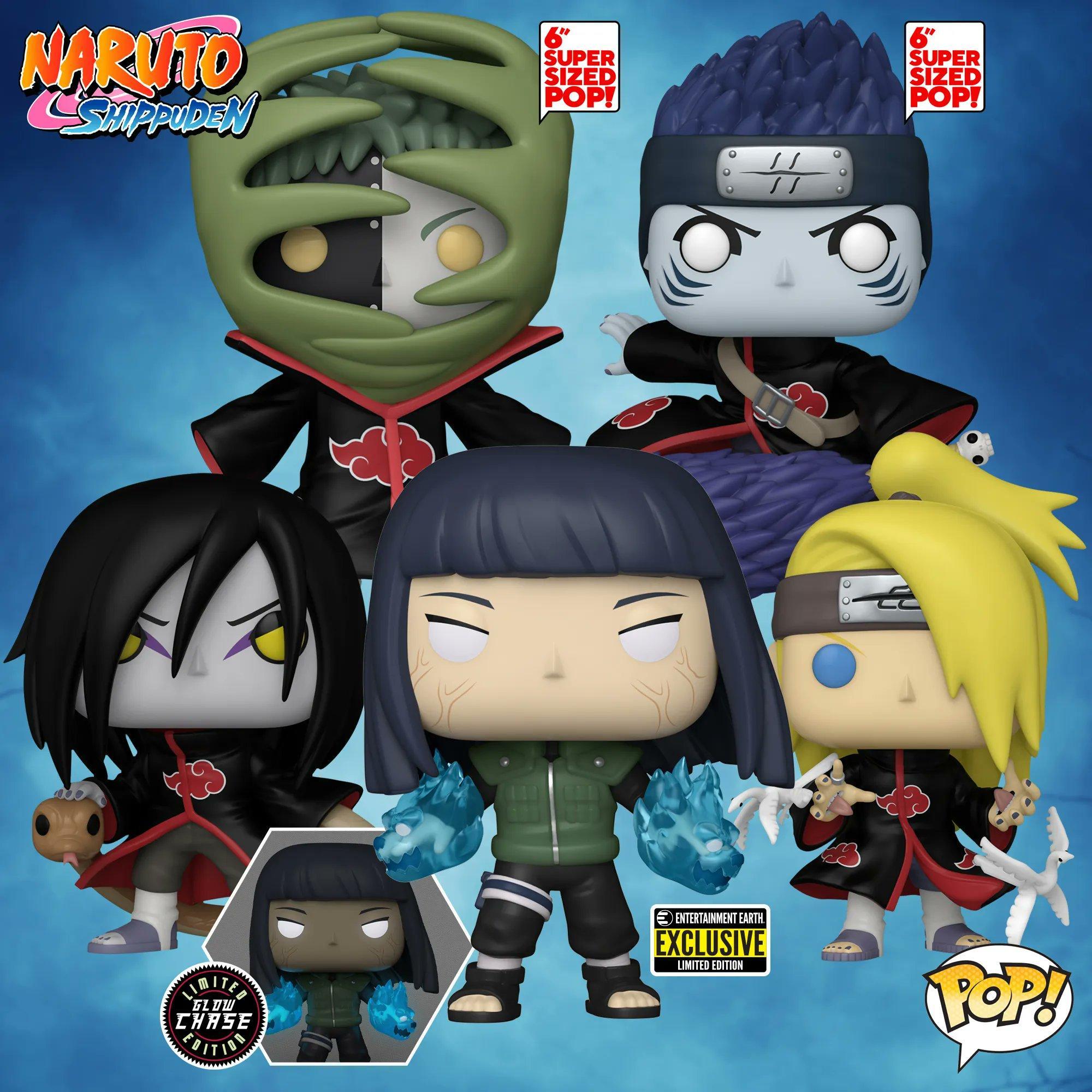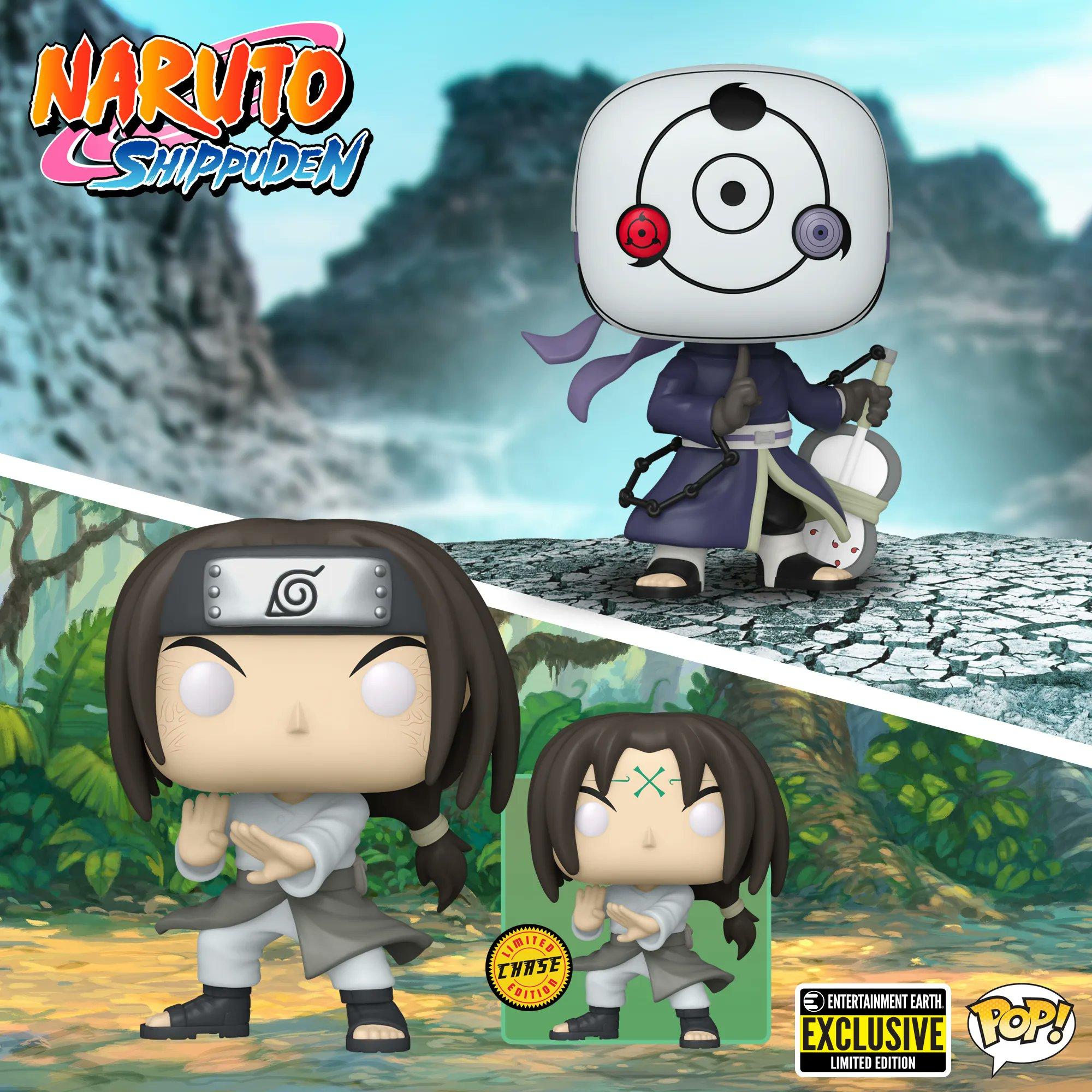 Back in April, Funko released huge waves of Boruto: Naruto Next Generations and Naruto: Shippuden Pop figures that were loaded with exclusives. In June, two more exclusives were added to the Naruto list, including the first Neji Hyuga Funko Pop (Byakugan) with the chance at a Chase that includes the Hyuga curse mark. There's also a masked Madara Uchiha that looks pretty fantastic.
Both of these new Naruto Funko Pops are Entertainment Earth exclusives that you can pre-order right here while they last. Again, US Super Saver shipping on orders $59+ using the code FREESHIP59 at checkout. Details on the April Naruto and Boruto Funko Pop waves can be found below below. You might also want to take a look at the Jujutsu Kaisen, My Hero Academia, and Saint Seiya collections that launched recently.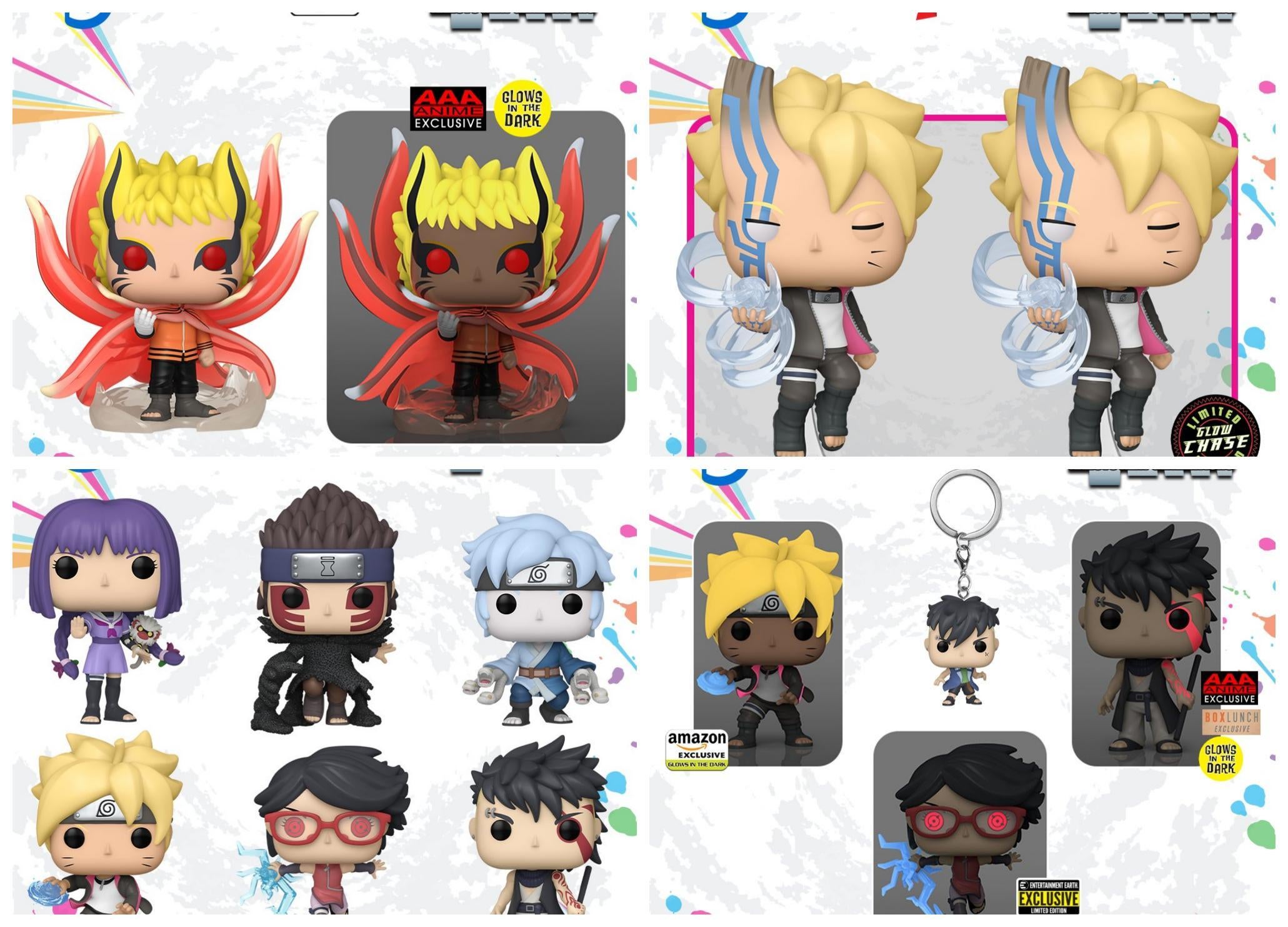 Boruto / Naruto Funko Pop Exclusives: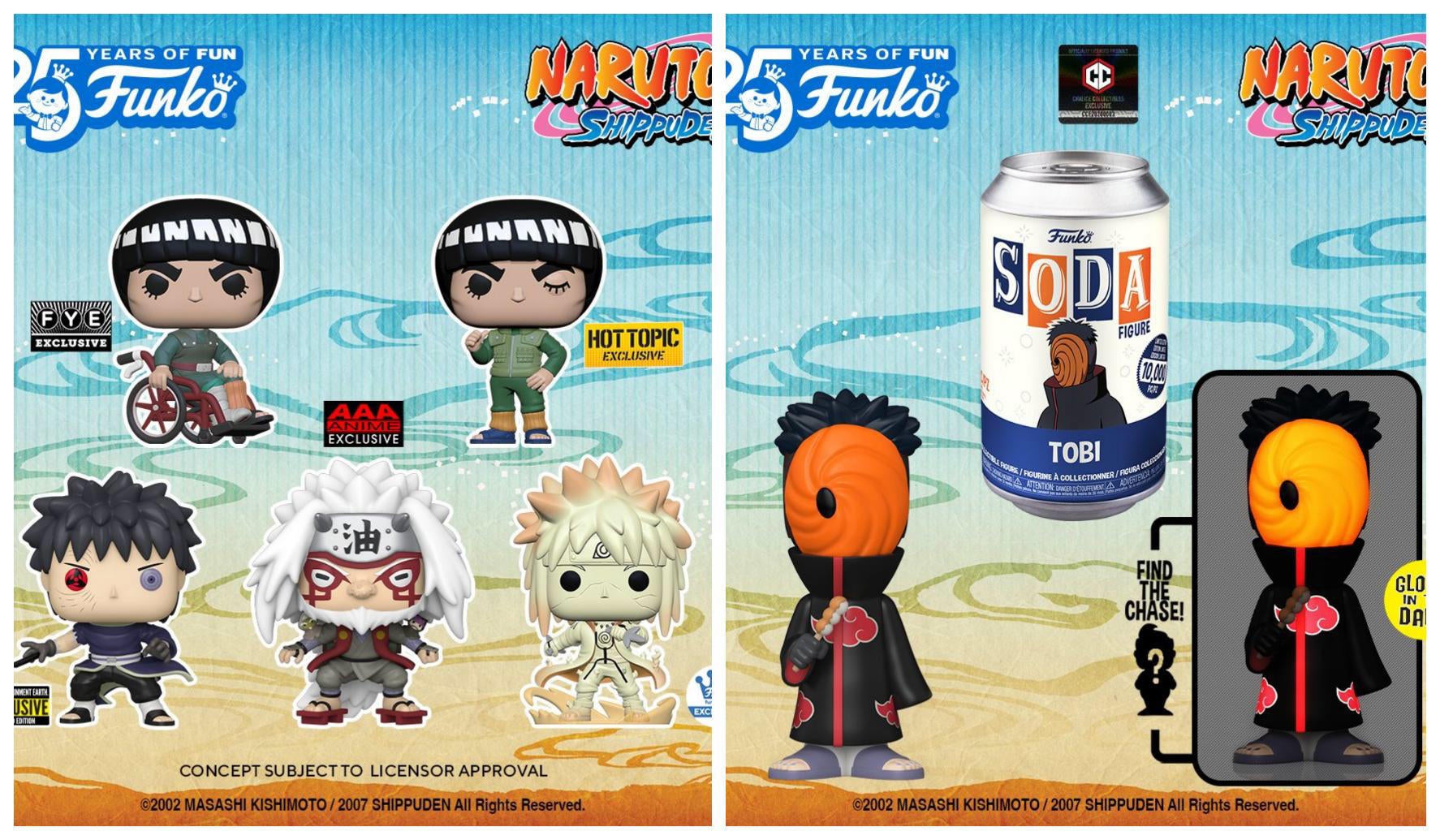 Boruto Funko Pops (Common):
0
comments